Today is the 4th of July in the US. Our annual city fireworks were called off this year because of the tragic collapse and loss of life at the Champlain Towers. We are also awaiting the arrival of Elsa, the first seasonal storm headed our way. Both are really not cause to celebrate, nonetheless, we enjoyed a special dessert … choco-coffee gellee (see 4/27/20 and 12/25/21 posts).
Combine 1 cup of chocolate prosecco with 1 cup of brewed coffee and about ¼ cup sugar (more if you really like sweet). Set aside about 1/4-1/2 cup of the liquid in which you dissolve 4 packs of unflavored gelatin. Heat liquid just to boiling, add the gelatin mixture, turn off the heat and stir to dissolve. Pour carefully into molds or champaign flutes. Top with whatever berries you might have on hand.
Over the past year of sheltering in place I have sometimes felt like nothing was. Time was spent watching endless zoom presentations, some film festivals, cooking lots of great meals … It's funny in the past few weeks, my three specific labors over of the past long months have born fruit and I celebrated three brief 15 minutes of attention. I'll I share with you here.
Celebration Number One. My identity is multifaceted including work as a museum professional and folklorist, of which I'm very proud. I also wear the hat of Sephardic scholar; I write about aspects of the culture of the descendants of the Jews expelled from Spain and Portugal and of the Jews of Greece – part of my own family heritage. My role (and work) for the past few years is associate editor of the on-line journal, Sephardic Horizons (sephardichorizons.org). It's been a pleasure to revive this part of me.
About a year ago, an e-mail from a journal contributor popped up in my in-box. He was seeking an editor of a book of Moroccan Jewish folktales.* I took the assignment and for a year worked hard polishing his analysis of the tales of the Seja, wise trickster that he had learned from his grandparents. The book came out at the end of last week. It is so amazing the see the tangible result of our efforts.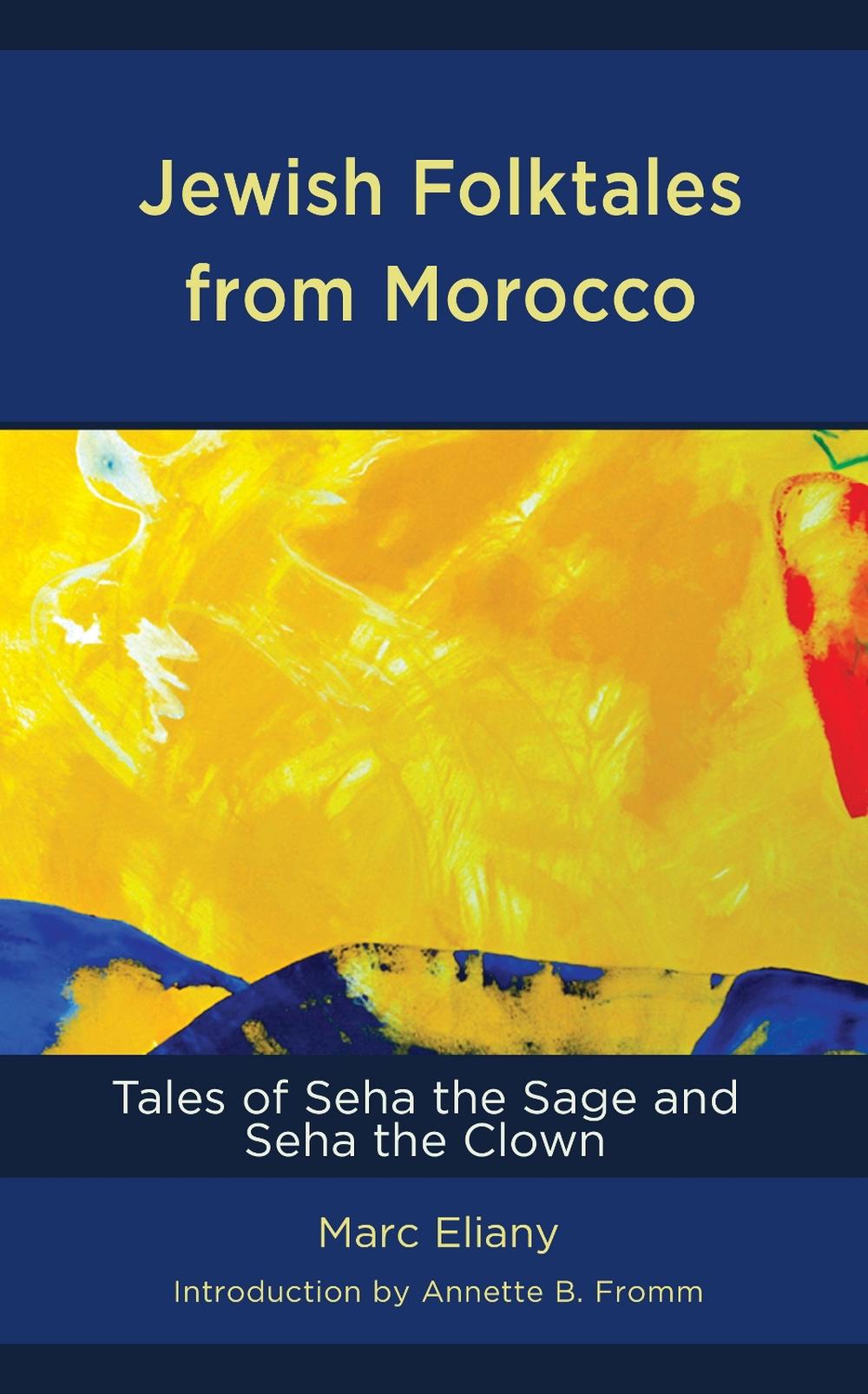 *Aside … Constant Companion and I met over a lenghty conversation about Morocco. He had been a Peace Corps volunteer there and I had an in-depth dive into textile production in an all too short study visit when in college.
Celebration Number Two. I've shared elsewhere in this blog that my mother's parents immigrated separately to New York from Ioannina in northwestern Greece, close to Albania. There, they met, married, and raised their children. I remember my mother told us of an aunt, one of her father's sisters, who "married an Albanian." Following Jewish tradition, according to Mom, the family mourned her as dead for marrying a Muslim. No other details of the errant aunt were forthcoming and as far as I know, neither grandparent corresponded with family who remained in Greece.
Fast forward to last year. My "cousin" in California (daughter of one of my mother's cousins) has a mysterious photo dated 1949 with equally mysterious writing on the back and signed Mazel Tov.* As the scholar in the family, I was tasked with identifying the language, which I recognized as Albanian, I sent it to an acquaintance, an Albanian journalist; he translated greetings.
*Mazel Tov, a Hebrew congratulatory greeting, is also a female name commonly used by the Jews of Ioannina. My mother Mollie's given name was Mazel Tov. Simon Tov, a similar greeting, was a name given to men, including my paternal grandfather.
My colleague was curious and put the best of his investigative skills to work. The same photo was exhibited in a family display of other photos on the on-line presence of the Jewish Museum in Berat. My California cousin excavated copies of photos of her side of the family which had been sent to this lost sister in Albania; now part of the exhibit in the museum. Apparently, her grandfather had contact with this lost sister. The journalist found people whose grandparents knew our long-lost aunt. He even found a descendent.
Like many of you, my travels plans for the past year, including a trip to Ioannina, were suspended. The current plan is to make the trek in 2022, with a side trip to Albania.
Celebration Number Three. Jewish food history is a topic I've given talks about and there's so much more to learn. So watching the proliferation of Jewish cooking blogs and zooms has become an outlet over the past year. One site I've enjoyed is Jewish Food Society highlights the foods loved by Jewish cooks from many different communities (https://www.jewishfoodsociety.org/). I started corresponding with them late last year and they took an interest in the foods I cook from my Greek Jewish grandmother.*
*Spoiler alert. I was not the first descendent of immigrants from Ioannina to be featured on this site. Chef Alison Negrin shared one of her father's recipes a few years ago – https://www.jewishfoodsociety.org/posts/2017/7/7/an-eggplant-casserole-thats-full-of-memories
After many months of correspondence followed by questions and answers this piece, really a tribute to my mom,* was recently posted.
https://www.jewishfoodsociety.org/posts/2021/6/10/a-jewish-greek-eggplant-recipe-that-found-its-way-to-jamaica-and-beyond
*If you'd like to learn more about Mom, google My Mother is Greek Annette Fromm and scroll down to Google Books, Jewish Mothers Tell Their Stories: Acts of Love and Courage for a piece I wrote many years ago.
It was so exciting to see this in print (well, digital print), the experience the rush of another 15 minutes of fame and to share it with so many people who my mom touched. Now, I share my recent accomplishments with you and invite you to celebrate with me.