It seems so long ago, or maybe not so long ago, that there was an egg shortage. Like meat, eggs were few and far between in the marketplace. For the past few weeks, I've had too many eggs, including several dozen large and extra-large eggs and two cartons of liquid eggs. What to do with this bounty?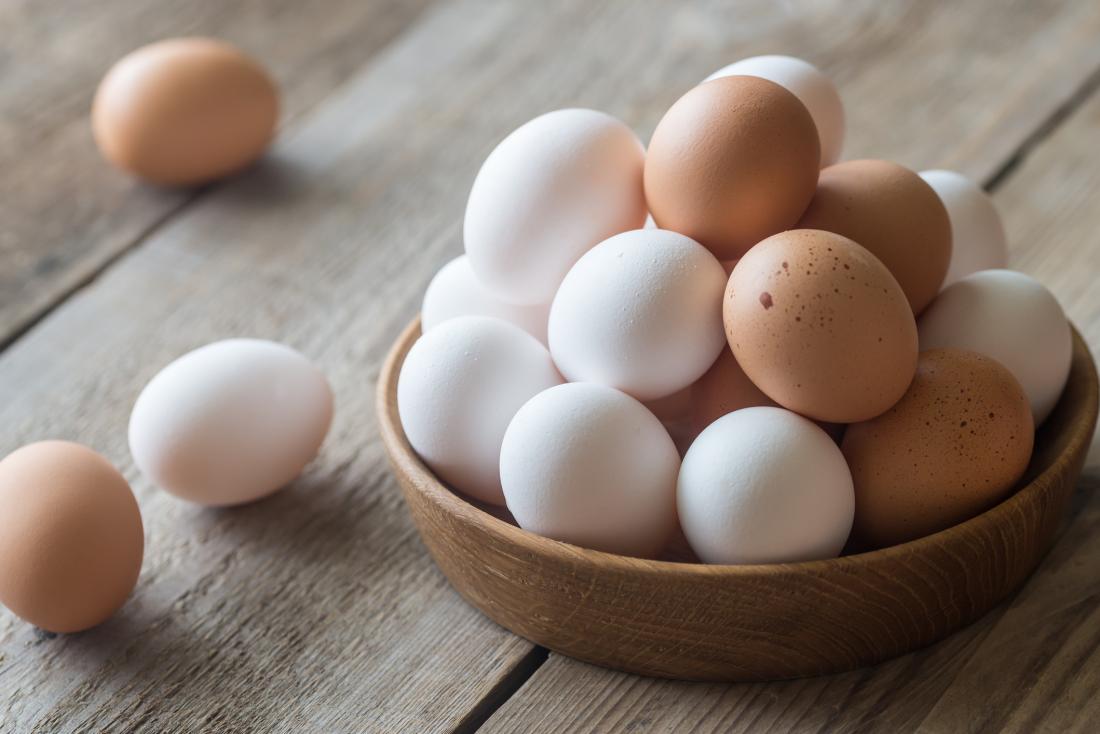 First step was to call up Google for "what to cook with lots of eggs." Interestingly, Google does not always answer questions directly. You have to pick and hunt through the recommendations. Nevertheless, I found several sweets to try, something I usually try not to make. I also turned to the recent addition to my cooking repertoire that Daughter really likes, the frittata. Finally, an e-mail newsletter came to the rescue with another savory dish.
Two sweets were new to me. I had made the third, the almond cottage cheese pie, before and Constant Companion really enjoyed it (see Sept. 21 post).
Italian Angeletti cookies (https://extremecouponingmom.ca/the-best-most-delicious-italian-angeletti-cookies-recipe-ever/) were the first use of eggs. Never heard of them before; they turned out to be crumbly, tasty morsels that were quite easy to put together. Mix together 4 cups of all-purpose flour, 2 tbsp of baking powder, and ½ tsp of salt. Next, cream 1 cup of unsalted butter (or ¾ cup of oil) and 1 cup of sugar in your mixer. Add 6 eggs, one at a time, mixing each well. And finally add 1 tsp of vanilla. Gradually add the dry ingredients, ¼ cup at a time. I'd never done this before and followed the instructions, worked very well.
Scoop tablespoon sized balls of dough on a cookie sheet lined with parchment or a silpat. Bake in a preheated 350 degree oven until golden brown on the bottom, about 15 minutes.
The cookies call for an icing made by mixing 3-4 cups of powdered sugar with ¼ cup of water. I did not do this step. The cookies are not overly sweet and the icing would have put them over the top.
Six eggs down, more ahead to cook with!
Sweet potato scones took care of two more eggs. The recipe, I think from King Arthur flour, was for pumpkin scones, but I had leftover sweet potatoes. I was drawn to this recipe because there was no milk or cream, a frequent ingredient in scones.
Start by mixing the dry ingredients – 2¾ cups of flour, 1/3 cup of sugar, 1 tbsp of baking powder, and ¾ tsp of salt. Then add aromatic spices – ¾ tsp cinnamon, ¼ tsp each of ginger, nutmeg, and allspice. The recipe also called for minced crystallized ginger or cinnamon chips – not in my version. Next whisk together 8 tbsp butter (or 4 tbsp olive oil), 2/3 cup canned pumpkin (not pumpkin pie mix), and 2 large eggs. Add the wet and dry ingredients, mix til all are moistened and hold together.
Scrape the dough onto a floured parchment and divide in half. Round each half into a 5" circle about ¾ inch thick. Brush each circle with milk (I think I used a thin egg wash), and sprinkle with cinnamon sugar. Slice each circle into 6 wedges and gently pull them apart so they are separate, still in their circle. Chill the prepared dough in the fridge or freezer for 30 minutes. Another new instruction that I followed. Bake the scones in a 425 degree oven for 22-25 minute or til they are golden brown. Something new to add to my repertoire! Constant Companion loved both of these sweets.
Leftover scones, if you have any, can be heated in the microwave. My leftovers are in the freezer for a day when I need a sweet treat. The Angeletti cookies were stashed in one of my many cookie tins, collected over many years.
I know I've already posted the recipe for the almond, cottage cheese pie. I just have to share the picture of the recent version. It took 3 whole eggs and 3 yokes. The whites were used in one of the frittatas.
Frittatas … The first frittata was more or less a kitchen sink frittata. Or maybe something out of the Chopped kitchen. Onions, of course, yellow summer squash, and leftover blanched string beans from something I'd cooked earlier in the week. I also blanched them as a means of preservation as their expiration date was approaching. All were chopped and sautéed. I think I also threw in some leftover cooked potatoes and chopped chicken from the freezer.
Then probably the equivalent of eight to ten liquid eggs were poured into the large frying pan. In this case, I stirred the mixture as it cooked and solidified. It was a tasty, healthy meal.
These dishes used a lot of my surplus, but I still had/have more eggs. This recipe for a dish called Oyakodon (Japanese Chicken and Egg Rice Bowl) popped into my inbox. I think it was in the daily New York Times that I've been reading avidly during the recent heated election season. Another six spoken for, why not give it a try!
Start by cutting 12 ounces of skinless chicken breast or thighs into ½ inch pieces.* Quarter 1 large yellow onion and thinly slice each piece across the grain. Bring 1½ cups of water to a boil in a large frying pan. Add 1 instant dashi packet or 1 tsp  dashi powder and simmer for 3 minutes.* Add ¼ cup of mirin, ¼ cup of soy sauce, 1 tbsp light brown sugar and stir to dissolve the sugar. Bring to a boil. Add the chicken and onion, simmer uncovered until chicken and onion are cooked and the liquid is reduced by 1/2, 10-12 minutes. Pour 6 beaten eggs into the pan, from the middle toward the outer edges in a circular motion so the eggs cook evenly. Gently shake the pan as the eggs cook. Cover and simmer on a medium low heat until the eggs are set, about 5 minutes.
*I had chopped, cooked chicken in the freezer and used that. As well as trying to use too many eggs, I'm also trying to chip away at my all-too full freezer.
*I had no dashi in the pantry, but I had kombu, a type of seaweed. Back to google for a recipe for dashi. No bonito flakes (a must for my next trip to the Chinese grocery), but I had dried shrimp. I followed the instructions and got something. I used the remaining liquid in place of the water required in the recipe. Pastiche, the outside cat, loved the hydrated shrimp!
Sprinkle with minced scallion and serve with steamed rice. Again, this was a hit with both Constant Companion and Daughter. CC's immediate reaction, though, was … "Cat food soufflé!"
This cooking frenzy made a dent in my egg inventory. I still have more, but I'll lay off for a while. It was an interesting adventure, one which the entire family enjoyed, including out beloved Pastiche.